Discover IQOS ILUMA - the newest IQOS device

For a smoke-free experience in a range of devices featuring next-level technology, simplicity and choice, it's time to switch to IQOS ILUMA.
IQOS ILUMA - next level forward
Switching to a smokeless alternative to cigarettes has never been easier with the revolutionary new IQOS ILUMA heated tobacco device.
The new IQOS range delivers real tobacco taste and satisfaction.
Each IQOS ILUMA device is packed with next level technology to offer a seamless, effortless experience. Savour your tobacco moments without blade breakages, tobacco residue or cleaning with the revolutionary new ILUMA induction heating system.
IQOS ILUMA is designed to be used with SMARTCORE sticksTM
IQOS ILUMA heated tobacco technology means no smoke and a better, simpler experience for you.
The IQOS ILUMA series: IQOS ILUMA, IQOS ILUMA PRIME and IQOS ILUMA ONE
The SMARTCORE INDUCTION SYSTEMTM - next level tobacco technology
Each device in the IQOS ILUMA series features the revolutionary new SMARTCORE INDUCTION SYSTEMTM.
Paired with tobacco stick designed specifically for IQOS ILUMA, these bladeless devices use an innovative stainless-steel element inside the sealed tobacco stick to heat the tobacco from within, without burning it.
This gives you an altogether better and more pleasurable experience, with no ash and no cleaning necessary.
And - because there's no blade, unlike in other IQOS heated tobacco devices -- there are no blade breakages to worry about.
IQOS ILUMA PRIME - our most advanced heat and burn device
IQOS ILUMA PRIME is packed with technology, including autostart, alerts and more features enabled by the IQOS app. It is wrapped in an elegant and customisable aluminium design with SMARTCORE INDUCTION TECHNOLOGYTM at its heart. The IQOS ILUMA PRIME is our smartest and most refined IQOS device yet, delivering enhanced tobacco pleasure.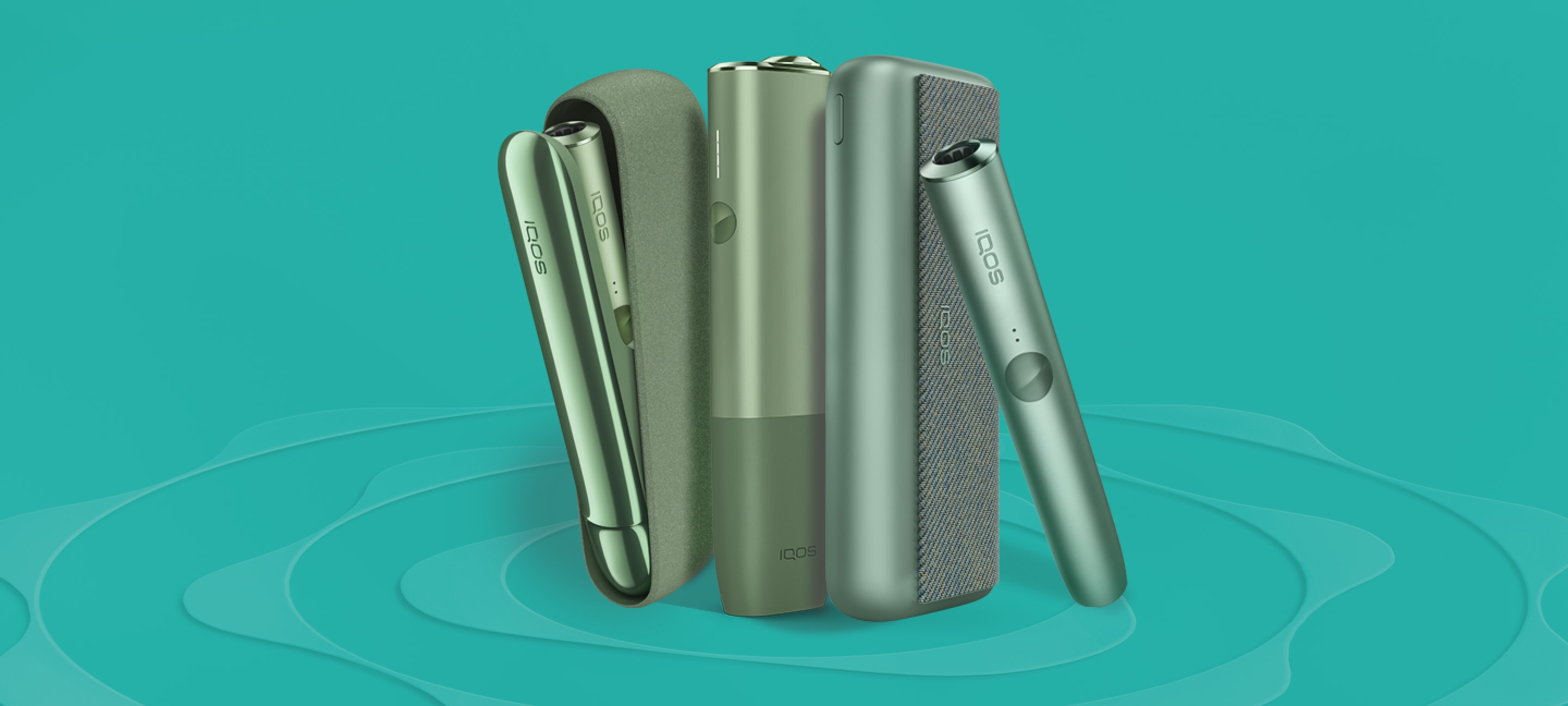 IQOS ILUMA - our iconic design, reinvented
With the same design as our classic IQOS devices, combined with the cleaner and more reliable induction technology, the IQOS ILUMA is the perfect fit for a smoke-free experience that delivers the taste of real tobacco.
IQOS ILUMA ONE - an effortless, simple, pocket-sized device
Packed with the same SMARTCORE INDUCTION SYSTEMTM technology as its IQOS ILUMA series counterparts, IQOS ILUMA ONE delivers a clean and enhanced, next level experience.